Chapter 7 / Chapter 13 Bankruptcy
The Law Office of Jeffrey K. Greenwell, PLLC represents individuals and business debtors, as well as creditors in Chapter 7 and Chapter 13 bankruptcy matters. We identify and provide both bankruptcy and non-bankruptcy options based on your financial problems, concerns, and goals. We focus on solutions that will allow you to exit your financial issues in the best net economic position possible. Our number one goal is to help you navigate and transition through this hard time with as little stress as possible.
Debt Negotiations & Workouts
Bankruptcies are not always needed to eliminate financial distress. Many people, banks, credit card companies, and other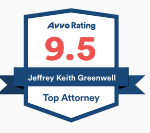 creditors prefer working together when solving financial and contractual issues. We offer knowledgable options for banks, businesses, and individuals facing these problems. Negotiated settlements and workouts better serve some individuals and companies. We will analyze your situation to determine your best options and will move forward in providing the best viable outcome for you.
Business Formation & Development
Many different business entities exist. Entities are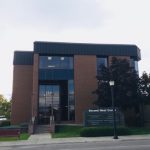 typically governed by separate rules that may benefit or be a disadvantage to your business goals. We will review your goals, determine the best business structure according to your goals, and draft the necessary paperwork to get your new entity off the ground. We will also make sure that you know the formalities and responsibilities associated with running a company, which includes a duty of loyalty and care.
Commercial Law & Contracts
Contractual issues can be a significant source of stress. To relieve your stress, we will meet with you to explain your negotiation and litigation options. If you need a contract drafted, or have an existing agreement that needs to be reviewed or revised, we will take the necessary steps to ensure your document is ironclad.
Contact Us:
22 2nd Ave W. Ste. 2100, Kalispell, MT 59901
(406) 730-3015
Jeff@GreenwellLawOffice.com
DISCLAIMER / MUST READ: This site (www.GreenwellLawOffice.com) and its blog are used to convey general information about our business practices and services. Any tax information contained on this site was not intended to be used, and cannot be used, by the recipient to avoid penalties the Internal Revenue Code, or applicable State or Local tax provisions impose. The information presented on this site is not legal, tax, or accounting advice. Further professional tax advice is necessary before you change your financial situation. The information presented is not intended to address the circumstances of any particular individual or corporation. We make an effort to provide accurate and timely information but cannot guarantee that information published on any day will be accurate or timely the following day. All information is provided "as is" without warranties of any kind, expressed or implied. "Debt Relief Agent" as defined under federal law. We help people file bankruptcy under the Bankruptcy Code.